Professional Staff
Barbara Culver, Owner, EA, ATA, ATP, CTP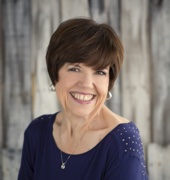 Barbara Culver is an Enrolled Agent (EA) admitted to practice before the Internal Revenue Service. She is also a Certified Tax Professional (CTP)and she has earned the designations of Accredited Tax Advisor (ATA) and Accredited Tax Professional (ATP). She has owned and operated Tax Center Plus since 1994. Prior to that she had a successful tax and accounting practice in Anchorage, Alaska, and was the controller for a non-profit organization in Anchorage.Alaska for 10 years.
Barbara has over 30 years of experience preparing tax returns and resolving complex tax problems. She specializes in individual tax returns and helping her clients solve their IRS problems. She also helps non-filers clear up back issues and become compliant with the tax law.
Some of her cases have included:
Recovering approximately $17,000 from the IRS which was taken from a client's bank account in error. Client recovered amount levied plus interest, and solved multi-year problem with the Internal Revenue Service regarding non-taxable retirement pay which was awarded in lieu of workers' compensation.

Assisting client through the IRS Offer in Compromise Program, resolving an old IRS debt.

Filing 8 years of tax returns, assisting non-filing client to comply with tax filing requirements and obtain tax refunds which were due.

Helping a client who received a letter from the IRS requesting a balance due of nearly $13,000. After reviewing and correcting the tax return, the client received a refund of approximately $650.
Barbara participates in 60-100 hours of continuing professional education annually in order to keep up with new tax issues. She is an active member of several professional organizations including:
Washington State Tax Consultants

Chapter President 2003-2005

National Association of Tax Consultants

Tax Times Newsletter Editor 1993-1996

Secretary 2010-2012

National Society of Tax Professionals (former Washington State Chairperson)

National Association of Tax Professionals

Institute of Management Accountants

National Director 1997-1998

Alaskan Chapter President 1991-1992

Tri Cities Chapter President Elect 2015-2016

Tri Cities Chapter President 2016-2017

National Association of Enrolled Agents

Washington State Society of Enrolled Agents

Vice President 2010-2011

President-Elect 2011-2012

President 2012-2013

Immediate Past President 2013-2015
In addition to specializing in taxation and tax problems, Barbara is skilled in accounting for profit and non-profit organizations; individuals; state taxation issues, and general accounting. She and her staff can assist in any accounting or taxation issue.
Barbara is married to Mac and they have spent the last 40+ years together! They have 2 children, Chris and Andrew. Their 11 grandchildren are the absolute delight of their life.
Robert Christenson, III
Robert Christenson, III has worked as a Tax Analyst at Tax Center Plus since 2011. He graduated from Washington State University with a Bachelor of the Arts degree in Business Administration and Accounting in 2013. Robert is an active member of the Institute of Management Accountants and has served as the Tri Cities Chapter Associate Treasurer since 2015. He also volunteers at Gather4 Him Christian College as a Business and Audit Prep Assistant and has been helping the children and youth programs at Korean Presbyterian Church of Central Washington since 2016.